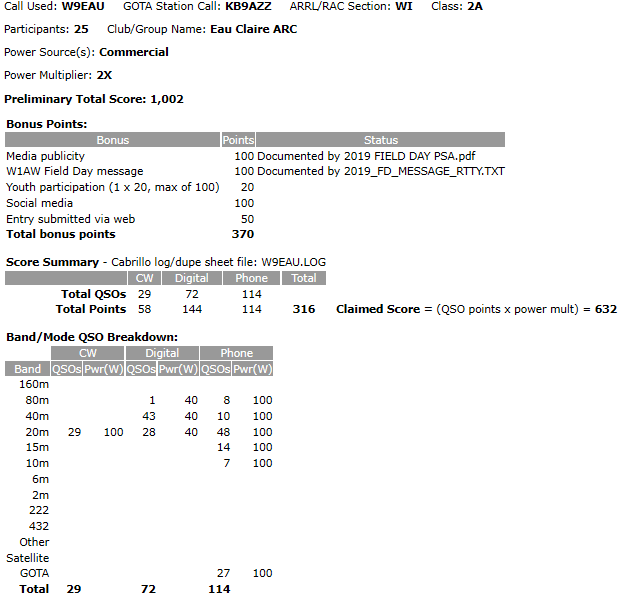 ECARC will be participating in the annual ARRL Field Day June 22-23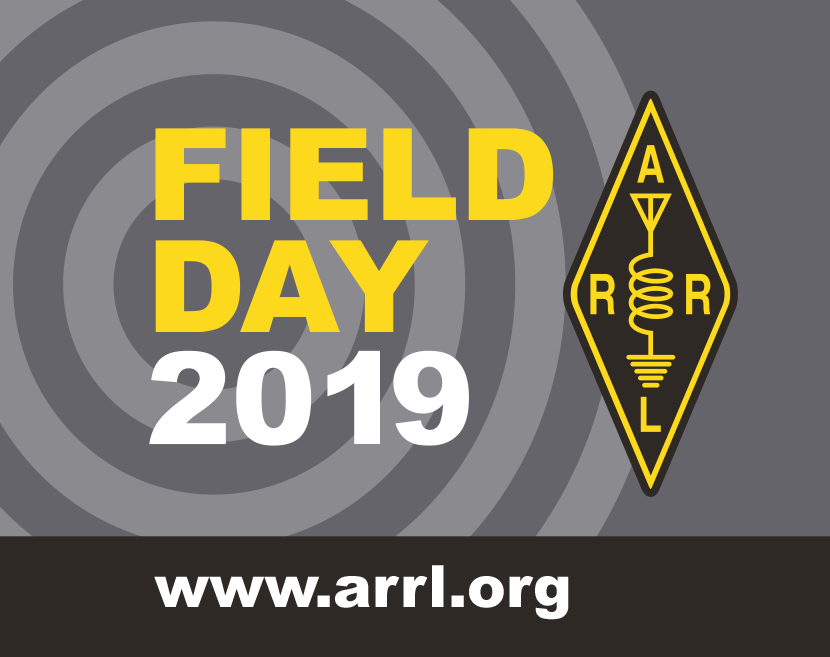 Dear fellow HAM
The Eau Claire Amateur Radio Club W9EAU is hosting Field Day and open house in conjunction with the ARRL 2019 Field Day June 22 – 23, we would like to see you stop by and visit. Below are a few links about ARRL Field Day:
http://www.arrl.org/field-day
http://www.arrl.org/files/file/Field-Day/2019/2019%20FD%20Flier%20-%20What%20is%20FD.pdf
During Field Day we will be operating at least two HF stations as well as a GOTA station. The GOTA station is perfect for people who don't normally have an opportunity to operate HF and would like to sit in front of the microphone and make some contacts. The following link is a FAQ sheet explaining what the GOTA station is how it will get you on the air:
http://www.arrl.org/files/file/Field-Day/2019/2019%20GOTA%20FAQ.pdf
The Eau Claire Amateur Radio club is looking forward to seeing you during Field Day. Hours of operation will be 10am CST Saturday morning the 22nd through 5pm CST Sunday the 23rd. There is plenty of parking and our operating location will be indoors, please bring your own chair.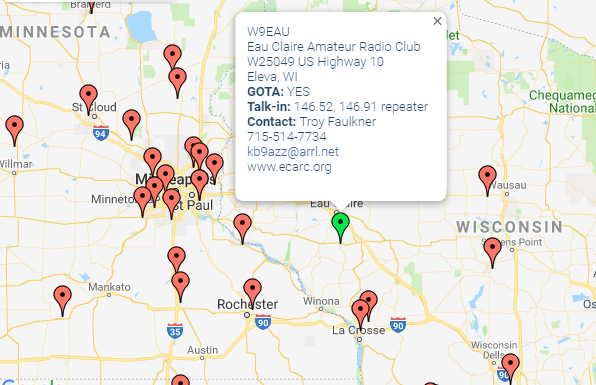 Our location for Field Day will be:
W25049 US Highway 10
Eleva, WI 54738
The Field Day site can be found 1 mile east of Eleva on Highway 10, south side of the road. There will be an event sign at the end of the driveway. Additionally we will be monitoring 146.52 simplex and the 146.91 repeater for talk-in.
Thank you.
W9EAU
Eau Claire Amateur Radio Club
W25049 US Highway 10
Eleva, WI
GOTA: YES
Talk-in: 146.52, 146.91 repeater
Contact: Troy Faulkner
715-514-7734
kb9azz@arrl.net
Troy Faulkner
KB9AZZ
Field Day Committee
715-514-7734